Magni, tra le migliori di Kotler Impact
Magni TH compare come protagonista di un case study su ambiente, comunità e innovazione. Questo studio è stato analizzato nel nuovo libro in versione italiana "Essentials of Modern Marketing" di Kotler-i, Carboni et al.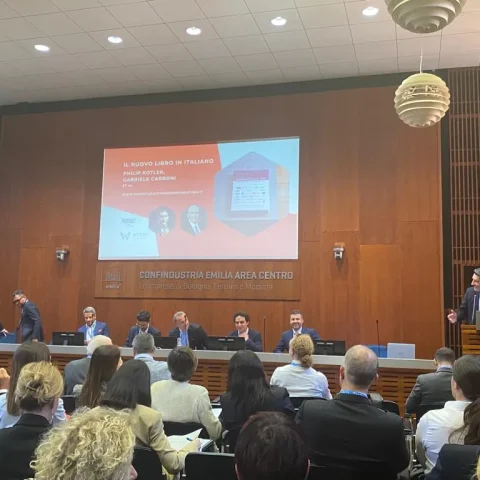 Kotler Impact ha di recente collaborato con Weevo per l'uscita del saggio intitolato "Essentials of Modern Marketing". Infatti Kotler è una comunità di marketing strategico il cui nome deriva proprio da quello del padre del marketing moderno. Il libro analizza un case study di 31 aziende italiane tra cui Magni TH.
Le sfide affrontate nello studio sono principalmente tre:
ambiente
comunità
innovazione prodotto
L'onore di aver preso parte allo studio assieme ad aziende del calibro di Lamborghini, Lube e Iliad è davvero tanto. Il volume presentato il 22 Marzo a Bologna presso Confindustria Emilia Area Centro rappresenta la prima edizione in lingua italiana.
Potrebbe interessarti
Magni è un costruttore con una presenza globale fra le più capillari. Come nel caso dell'Australia dove i suoi telescopici rotativi sono impiegati per importanti cantieri infrastrutturali.
Magni e l'impegno green
Magni sostiene ed è attiva in prima linea nello sviluppo sostenibile: il nuovo Headquarters nasce per rispondere in modo concreto a tale tematica. Il progetto prevede l'installazione di:
6 colonnine di ricarica per auto elettriche
460 nuovi alberi
3500 m² di pannelli solari
Un innovativo sistema di riscaldamento a pavimento
Quest'ultimo permette infatti di abbassare i consumi di energia rispetto ad una pompa di calore. Il tutto ovviamente aumentando la qualità del riscaldamento durante il periodo invernale.
Potrebbe interessarti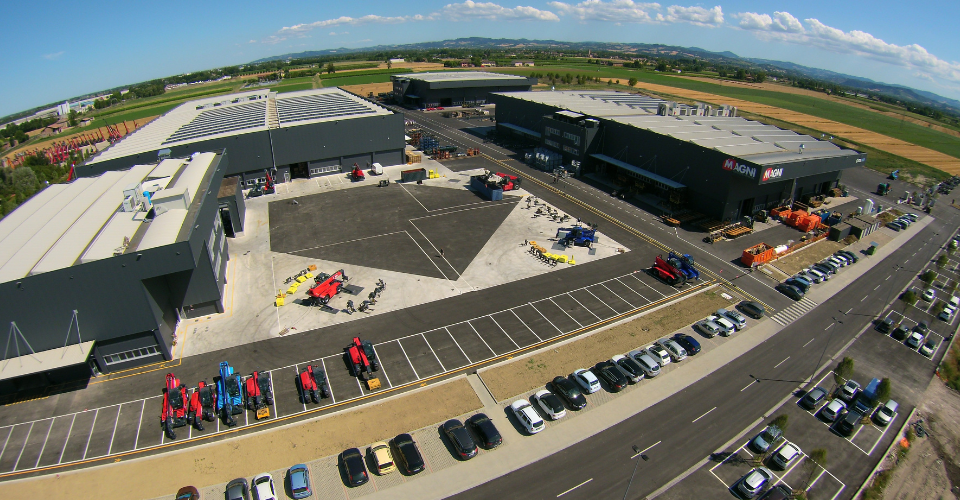 Magni era in cerca di una soluzione automatizzata per tracciare le macchine nei propri parcheggi interni. Vodafone ha studiato "Parking Angel" per agevolare la logistica aziendale funzionale alla produzione e spedizione dei mezzi ai clienti.
Radici e innovazione
Oltre all'attenzione per l'ambiente l'azienda è profondamente legata all'identità territoriale e quindi alla sua amata Castelfranco Emilia (MO). Sin dalla sua nascita del 2012, si è impegnata in interventi sul territorio a favore della comunità di persone che lo abita:
La costruzione, interamente finanziata dal gruppo, della scuola elementare "Don Bosco" dedicata a Pietro Magni.
Una vettura data in comodato d'uso alla fondazione ANT.
La pista ciclabile di fronte al sito produttivo e tante altre opere.
Infine l'innovazione tecnologica è tra i valori fondanti dell'azienda. Da sempre punto di forza per la realtà Magni, il progresso continuo consente di distinguersi in maniera netta sul mercato. Sin dagli inizi il Presidente Riccardo Magni ha saputo unire artigianalità e innovazione a 360 gradi per sviluppare nuovi brevetti e macchine.
Se si pensa che il costruttore ha all'attivo solo 10 anni dalla nascita i risultati raggiunti sono decisamente impattanti.
Potrebbe interessarti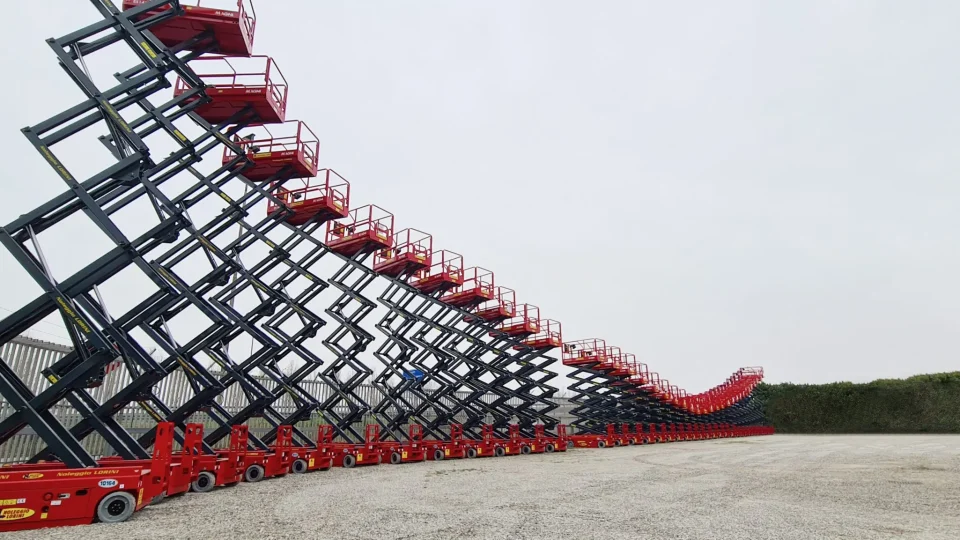 Magni ha consolidato ulteriormente il proprio rapporto con Noleggio Lorini. Dopo le 232 macchine fra sollevatori telescopici e piattaforme venduti nel 2021, si sono aggiunte altre 101 modelli AWP.