Kobelco e Romana Diesel, storico accordo commerciale.
Kobelco ha siglato un accordo commerciale con Romana Diesel. La struttura distributiva, legata fortemente a CNH, inaugura quindi una strada inedita e "storica" per il mercato italiano.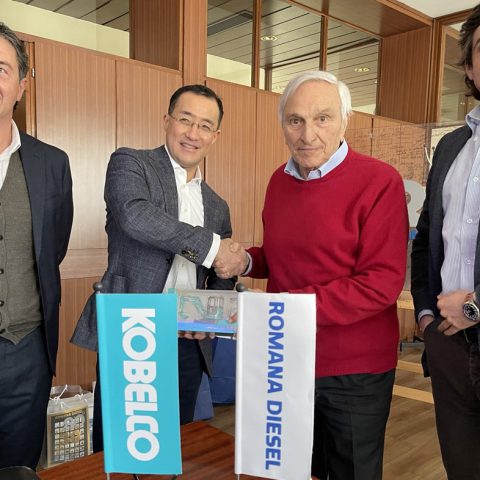 Kobelco e Romana Diesel, struttura distributiva e assistenziale legata a CNH, hanno siglato un accordo commerciale che possiamo definire storico. I colori verde smeraldo del costruttore giapponese di escavatori idraulici e gru cingolate andranno nel carnet di offerte della compagine romana. Il Presidente Mario Artusi ha infatti siglato il contratto di dealership insieme a Makoto Kato, CEO di Kobelco Europe.
Firma avvenuta alla presenza di Marco Ferroni, Sales & Marketing, Product and Network Development Italy, Israel and Iberia, di Christian Costantini, Retail Salese & Marketing Italia e di Edoardo Miccone, Responsabile commerciale Off-Road di Romana Diesel.
Kobelco entra quindi nel mercato laziale dall'ingresso principale e affiancherà la gamma CNH nell'offerta che la struttura romana potrà offrire ai propri clienti. Stiamo quindi parlando di chi opera nel settore delle costruzioni, degli scavi e del cava-cantiere in generale. La gamma Kobelco è conosciuta per il suo livello qualitativo e per essere apprezzata dagli operatori del settore.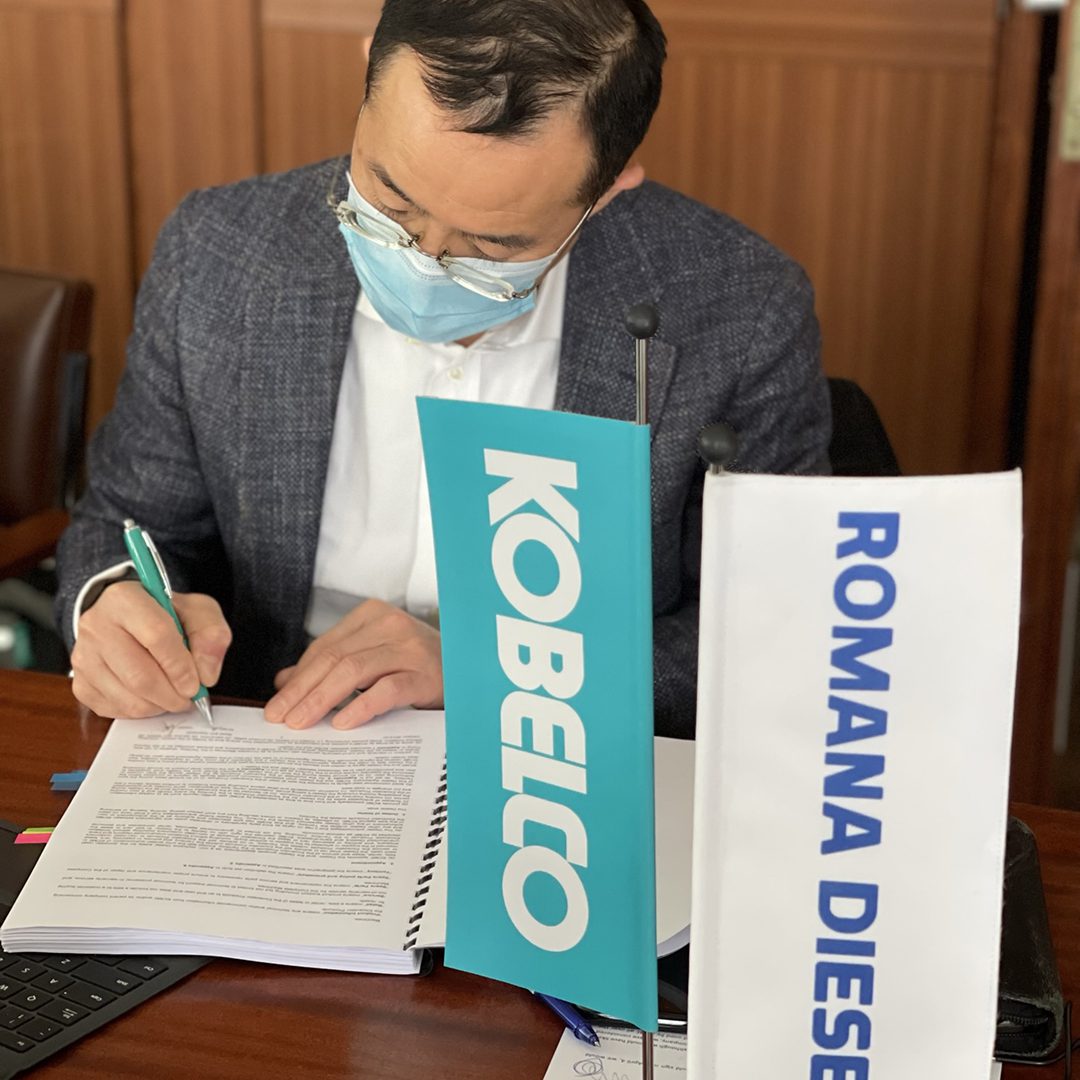 KOBELCO e ROMANA DIESEL
Makoto Kato, CEO di Kobelco Europe, sigla l'accordo commerciale con Romana Diesel.
La presenza di Kobelco
Il costruttore giapponese, entrato in forza nel mercato europeo dopo lo scioglimento con l'alleanza globale proprio con CNH, ha quindi rafforzato la propria presenza nei territori presidiati da Romana Diesel. Una "vecchia conoscenza", quindi, per l'azienda romana che fa capo alla Famiglia Artusi. Proprio con la allora gamma New Holland Kobelco la struttura distributiva aveva compiuto i primi passi nel mondo del movimento terra. Un percorso continuato nel tempo e che vede oggi Romana Diesel fra i principali protagonisti del mercato construction in Lazio.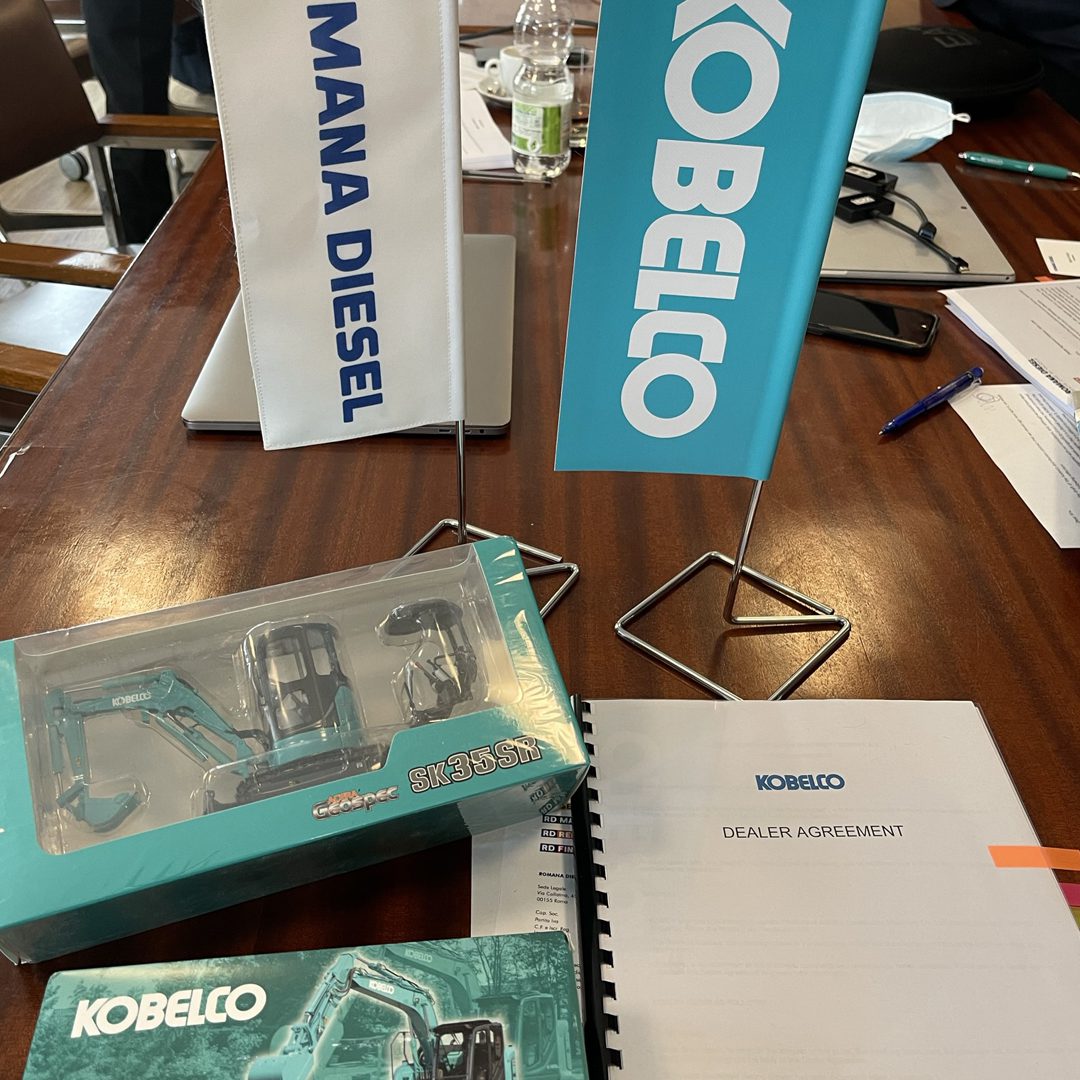 KOBELCO e ROMANA DIESEL
L'accordo fra Kobelco e Romana Diesel apre le porte ad una strada inedita per il modello distributivo del movimento terra nel nostro paese.
Questo nuovo marchio porterà sicuramente nuove opportunità di business vista l'esperienza positiva di molte aziende con le macchine New Holland Kobelco. Un'esperienza legata anche alla presenza assistenziale di Romana Diesel. Una presenza cresciuta nel tempo proprio con queste macchine e che potrà ulteriormente svilupparsi con il marchio. Per contro il dealer romano avrà la possibilità di andare maggiormente incontro ai propri clienti storici con la possibilità di offrire due gamme parallele di escavatori idraulici il cui livello, nel mercato, si colloca sicuramente ai vertici. Aprendo una strada inedita, nel nostro paese, sia per le strutture distributive, sia per i costruttori. Dove fino ad ora i concessionari multimarca sono una rarità. E dove, quando questo avviene, i marchi abbinati hanno chiare differenze di target.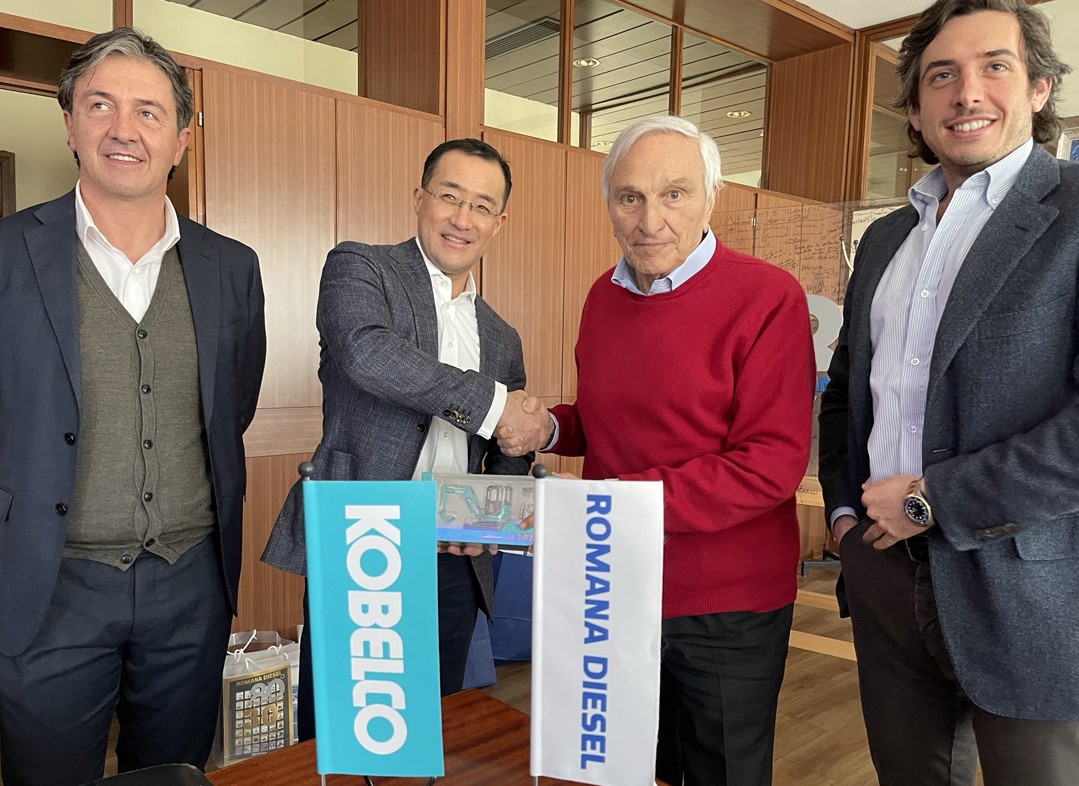 KOBELCO e ROMANA DIESEL
Da sinistra Marco Ferroni, Makoto Kato, Mario Artusi e Edoardo Miccone.